感覺近月每事都像是過山車般,大起大跌,曾為一切太順利而感到擔憂,今又要為種種不如意而費神。還好的是,我早有心理準備,一開始就不存倖心,算是自保吧。因為我早學會: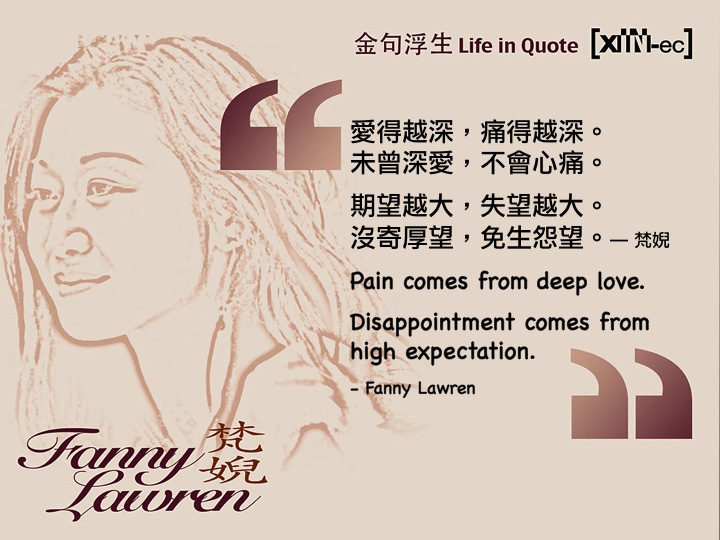 期望越大,失望越大。沒寄厚望,免生怨望。
愛得越深,痛得越深。未曾深愛,不會心痛。
Everything was so smooth. It was too good to be true. I was worried. To prepare for a fall, I lowered the expectation and set up Plan B's.
I recalled Martin Luther King Jr. said,
"There can be no deep disappointment where there is not deep love."

Indeed, severe pain comes from deep love. Big disappointment comes from high expectation.
(註:以上的中英內容非一致。我是雙語思維,在不同的語言中,會用不同的語景帶出金句。)
.